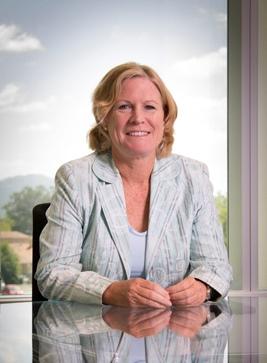 Veronique Ingram was appointed as the Inspector General in Bankruptcy and Chief Executive in February 2009. Prior to that Ms Ingram was General Manager, Finance System Division, in the Commonwealth's Treasury Department where she had responsibility for providing advice to the Treasurer about regulatory policy issues relating to banking, insurance and superannuation and the Australian financial system.
 
For three years from January 2005 Ms Ingram was the Australian Ambassador and Permanent Representative to the Organisation for Economic Co-operation and Development (OECD) in Paris.
 
Ms Ingram also held the position of Chief Adviser, International in the Treasury with responsibility for advising the government on international economic developments and policy issues as well as Australia's participation in the International Monetary Fund, World Bank, Asian Development Bank, OECD, Asia–Pacific Economic Cooperation (APEC) and G20 meeting of finance ministers.
 
Ms Ingram has for a number of years chaired the OECD Committee on Corporate Governance and has also been actively involved in the Financial Stability Forum's work on standards and codes and APEC's work on corporate governance and financial reporting.
 
Ms Ingram was awarded the public service medal in the 2016 Australia Day Honours List for "outstanding public service to the financial sector in Australia and internationally in the areas of public policy, administrative initiatives and service delivery".
 
Ms Ingram has degrees in Political Science and Law from the Australian National University.