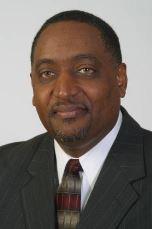 Stephen Lowe, the Registrar of Companies, Bermuda
Stephen's career began in 1982 working as a student accountant for Coopers & Lybrand Bermuda before becoming an assistant auditor for The Bank of Bermuda. His career with the Registrar of Companies Department began in 1989 as a technical officer where he then progressed to the Registrar in 2002. Being the Registrar of Companies of Bermuda he is responsible for managing the daily operation of the Registry and the administration of various  legislation in Bermuda with The Companies Act 1981 being Bermuda's primary business legislation. The busy department is the third largest revenue stream for the Bermuda Government and will collect in excess of USD $60 million in annual revenue during this current fiscal period. As the Registrar of Companies Mr. Lowe is also The Official Receiver of Bermuda and is responsible for administering Bermuda's Insolvency legislation and the regulation of private sector
liquidators.
The Registrar is also the Superintendent of Real Estate pursuant to the Real Estate Agent's Licencing Act 1976, with responsibility for the regulation of licensed realtors in Bermuda including the issuance of real estate agent and salesman licences; setting of the real estate examinations; investigation of complaints against real estate agents and salesmen. 
Mr. Lowe is married to Carolla and they have three children.