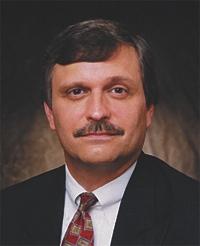 Samuel J. Gerdano is the Executive Director of the American Bankruptcy Institute, the nation's largest multi-disciplinary organization in the field of insolvency. He joined the ABI in May, 1991.
From 1985 to 1991, he was the chief legal counsel to Sen. Charles E. Grassley (R-Iowa) and staff director for the Subcommittee on Courts and Administrative Practice of the Senate Judiciary Committee. The Subcommittee had jurisdiction over the U.S. Bankruptcy Code. Mr. Gerdano has thus been involved in all major bankruptcy policy changes since 1985.
Immediately prior to his service on the Senate Judiciary Committee, Mr. Gerdano was Assistant Chief Counsel for Advocacy for the U.S. Small Business Administration, Washington, D.C. Prior to that, he was with a major law firm in the District of Columbia.
He is a 1983 honors graduate of the Syracuse University College of Law and received a B.A. in journalism, magna cum laude, also from Syracuse, in 1977.
He is admitted to practice in the Federal and local courts of the District of Columbia and the U.S. Supreme Court. He was named a Fellow in the American College of Bankruptcy in 2001.
He is active in the Association of Continuing Legal Education Administrators and the Federalist Society for Law and Public Policy.
Mr. Gerdano is Editor-in-Chief of the American Bankruptcy Institute Journal and the American Bankruptcy Institute Law Review. He is the author of numerous articles on bankruptcy and other legal topics, regularly appears as a presenter at continuing legal education programs, and is a frequently cited authority on bankruptcy in the national news media.
A native of New Hartford, N.Y., he resides in Vienna, Virginia with his wife Michelle, daughters Marisa and Natalie and son, Samuel III.