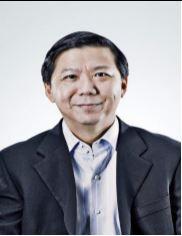 Patrick is the Deputy Managing Partner of Rajah & Tann Singapore LLP, one of Singapore's largest law firms. He is also the CEO of Rajah & Tann Asia, a network of Asian law firms, with about 550 fee earners.
He is a disputes lawyer with a specialisation in insolvency and corporate debt restructuring and banking/finance disputes. He has been in private practice for 26 years. He is currently the Co-Chair of G36 Committee INSOL International, the world's largest insolvency association.
His contributions to the insolvency profession in Singapore include:
Member of the Insolvency Law Review Committee in 2013
Outstanding Volunteer Award by the Ministry of Law - the highest volunteer award by the Ministry for his contributions in insolvency law
Principal Examiner - Insolvency Law, Foreign Practitioners Examination administered by the Singapore Institute of Legal Education
Subject Co-ordinator and Lecturer, Post-Graduate Practice Law Course in Insolvency Practice
Founding member and Vice-Chairman of the Insolvency Practitioners Association of Singapore from 2005-2010.
He has been involved in several high profile and publicised insolvency/restructuring cases such as, (a) acting for China Aviation Oil Corporation in a successful restructuring of the China state owned overseas listed corporation; (b) advising liquidators of Lehman Brothers Singapore entities; (c) advising Nortel in the restructuring of the Asia Pacific entities of the Nortel Network group; (d) advising the interim judicial managers of Swiber Holdings, a large oil and related listed corporation.
Patrick is also an independent director of SMRT Corporation (Singapore's largest train and land transportation company), Singapore Deposit Insurance Corporation and a large listed construction and property development company.