Mike Wilkins MBE, Viscount of Jersey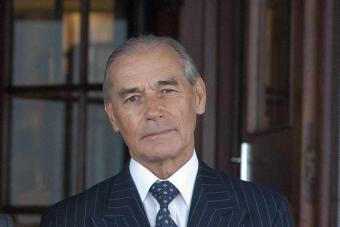 Michael Wilkins MBE LLB BA was appointed Viscount of the Royal Court of Jersey in 1981and also Judicial Greffier in 1997.
Accordingly, in the capacity of Viscount he has been official office holder in bankruptcy in Jersey and the Chief Executive Officer of the Royal Court for over 30 years.
He was responsible for the administration of all compulsory insolvencies (désastres) in Jersey and was awarded an MBE in the Queen's 2011 Birthday Honours List for services to the Judicial system in Jersey, in particular with regard to co-operation in international bankruptcy matters.
He was a founder member, in 1995, of IAIR and, in 2009, of the Criminal Asset Management and Enforcement Regulators Association (CAMERA).  Evidence suggests that Mike has attended all the IAIR conferences since 1995 and contributed hugely to IAIR, both on the Executive Committee and supporting the Executive Committee – for example with the recent redrafting of the constitution. He has led IAIR projects and personally helped, supported and encouraged new IAIR members .
He is also a member of INSOL International, INSOL Europe, the Insolvency Practitioners' Association, the Association of Business Recovery Professionals, the American Bankruptcy Institute and the International Insolvency Institute.
Michael Wilkins is the joint author of the only modern text book on Jersey insolvency law – namely, Jersey Insolvency and Asset Tracking published by Key Haven Publications Limited: (4th edition, December 2011) he has also published a number of articles on Insolvency.