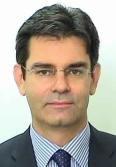 Jose M. Garrido - Senior Counsel, The World Bank, Insolvency and Creditor/Debtor Regimes Initiative
José M. Garrido, Senior Counsel at the World Bank since 2009, is an internationally recognized specialist in insolvency and creditor rights, as well as in corporate and financial law. At the World Bank, he has led assessments of the insolvency systems of numerous countries in Asia, Africa and Latin America, and is responsible for technical assistance programs in insolvency and secured transactions, and for the development of guidance and research on key insolvency matters, including the insolvency of natural persons.
He is Professor of Commercial and Corporate Law at the University of Castilla-La Mancha (Spain), and practiced law with one of the largest transnational firms in Madrid, where, inter alia, he specialized in out-of-court workouts and restructuring. He has written extensively in the areas of corporate law, securities regulation, and insolvency law, where his main focus of research is the treatment of creditors in insolvency.
He was General Counsel and Board Secretary of the Spanish Securities Commission (CNMV) from 2001 to 2005, and a member of the Spanish Anti-Money Laundering Commission. He is one of the drafters of the Spanish Unified Corporate Governance Code (2006), and was advisor on financial and corporate law to the European Commission (2001-2002). He was also a member of the European Corporate Governance Forum (2005-2009), and he is now a member of the European Company Law Experts (ECLE).