Francesca Tackie Chair of the Board of Trustees of BHA for Equality in Health & Social Care & Licenced IP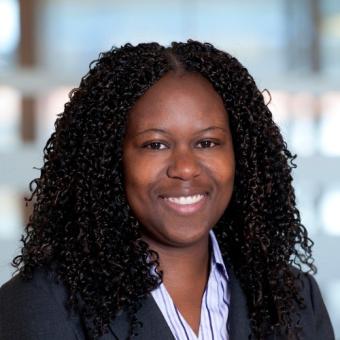 Francesca is the Chair of the Board of Trustees.  She is a Licenced Insolvency Practitioner who spent the early years of her insolvency career with a bespoke Insolvency Practice in Manchester where she gained substantial experience dealing with personal insolvency matters for sole traders and partnerships and successfully passed the 'Certificate of Proficiency in Insolvency' with distinction.
In 2007, she joined a well-respected boutique insolvency firm, Tomlinsons where she developed her experience in corporate insolvency, handling liquidations, administrations and voluntary arrangements for Small and Medium Sized Enterprises ("SMEs") and where she also progressed to Assistant Manager. In 2009 Francesca qualified as an Insolvency Practitioner and was promoted to Senior Manager.
Francesca joined the UK's largest insolvency firm Begbies Traynor, following their acquisition of Tomlinsons in 2010 and the following year she was promoted to Insolvency Director and later to Partner.  Francesca now heads up her own practice in Manchester, Mercury Corporate Recovery Solutions.
Francesca has worked across a variety of industry sectors, particularly with owner managed businesses facing financial distress.  She has broad experience in all aspects of insolvency and corporate recovery involving both companies and individuals.