Francesca Tackie – Licenced Insolvency Practitioner & Managing Director of Mercury Corporate Recovery Solutions & Also Chair of The Board Of Trustees of BHA For Equality in Health & Social Care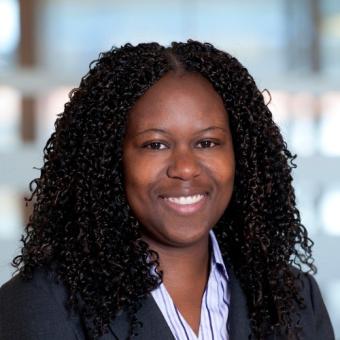 Francesca is a Licenced Insolvency Practitioner with almost 20 years' experience in the insolvency profession. She graduated from Manchester Metropolitan University in 2002 with a 2:1 degree in BSc (Hons) Business Economics with Spanish. She spent the early years of her insolvency career with the boutique insolvency practice, The Debt Advisor, in Manchester where she gained substantial experience dealing with personal insolvency matters for sole traders and partnerships and where she successfully passed the 'Certificate of Proficiency in Insolvency' exam with distinction, placing 4th overall in England & Wales in that years' sitting.
In 2007, she joined a well-respected insolvency practice, Tomlinsons, where she developed her experience in corporate insolvency, handling solvent and insolvent liquidations, administrations and voluntary arrangements for Small and Medium Sized Enterprises ("SMEs") and where she also progressed to Assistant Manager. In 2010 Francesca qualified as an Insolvency Practitioner and was promoted to Senior Manager.  
Francesca joined the UK's largest insolvency practice, Begbies Traynor, following their acquisition of Tomlinsons in 2010 and the following year she was promoted to Insolvency Director and later to Partner. Francesca has worked across a wide variety of industry sectors including manufacturing, construction, retail, leisure and hospitality.
Francesca now heads up her own insolvency practice in Manchester, Mercury Corporate Recovery Solutions, leading a team which specialises in providing advice and insolvency solutions to SMEs.
Francesca is a member of the recently formed Diversity Steering Group, a joint project between insolvency trade body R3 and The Insolvency Service which aims to understand and promote levels of diversity within the insolvency profession. She is also Chair of the Board of Trustees of BHA for Equality, a charity that specialises in promoting health equality among marginalised and disadvantaged groups.