Frances Coulson - Non Executive Board Member, UK Insolvency Service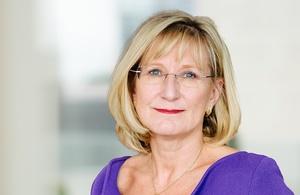 Frances Coulson is a practicing lawyer, with more than 26 years of experience in insolvency law, and a senior partner, board member and Head of Insolvency & Restructuring for the city-based law firm Wedlake Bell.
Frances is a leading figure in the insolvency profession having served in several positions for the insolvency trade body, R3. She was President of R3 between 2011 and 2012 and a member of its council until April 2022.
In addition, Frances is Deputy Chair of the Fraud Advisory Panel - a charity dedicated to anti-fraud work, and a member of the Economic Crime Prevention Group. She is a Special Constable with the National Crime Agency and served as Deputy Chair of the IPA's Regulatory & Conduct Committee before recently stepping down.