Dragisa Petrovic - Director of the Bankruptcy Supervision Agency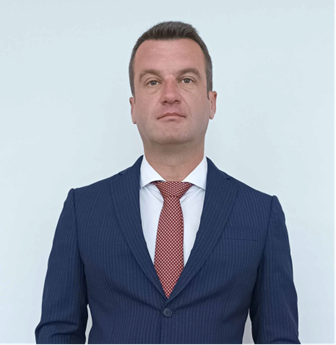 Dragisa has joined Bankruptcy Supervision Agency as a Director in Decembar 2017. 
During Dragisa's management the BSA as a bankruptcy administrator in SOEs concluded a significant number of cases and produced a significant surplus that was transferred to the Budget of the Republic of Serbia.
He saw the need for digitаlization and improvement of the BSA digital system, looking ahead to the future needs of bankruptcy administrators and the needs of the BSA to further develop supervision of their work. 
With the aim to support and improve bankruptcy profession, Dragisa supported organization of webinars, seminars, annual conferences despite Covid restrictions, as well as publishing important editions in cooperation with High Commercial Court judges and the World Bank.
Through various types of cooperation with international organizations, Dragisa significantly contributed to the BSA being recognized as the leading regulator of the region and as a model for neighbouring countries.
Previously, he was a General Manager of PKB Corporation for four years.  PKB Corporation was the largest agrobusiness company in the former Yugoslavia.  During Dragisa's management the PKB Corporation, dealing mainly with livestock raising and farming (crop production), managed around 30,000 hectares of agricultural land and was the leading milk producer in Serbia.
Prior to entering agricultural field, Dragisa spent more than a decade in a banking sector where he, among other expertises, also gained a rich experience in the insolvency field by managing the bank in bankruptcy (AGROBANKA).
He graduated from the Faculty of Economics in Belgrade in 2001, majoring in Finance, Banking and Insurance.
BSA team and Dragisa as its leader are very confident and enthusiastic to host IAIR members in Serbia in 2023, to share with them first of all bankruptcy knowledge and performances, but also the hospitality, art of living and rich culture of Serbian people.