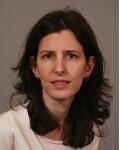 Irit Mevorach is a Professor of International Commercial Law. She holds degrees in law from Tel-Aviv University (LLB with distinction, 1997, LLM, 2001) and UCL, London (PhD, 2006). Between 1998-2003, Irit practiced law at Lipa Meir & Co, Tel-Aviv. She acted as companies' liquidator/administrator and advised in restructuring and administrations. Irit is acting as an expert adviser to the UK government's delegation to the United Nations Commission on International Trade Law (UNCITRAL) (since 2006; and between 2013-2016 she represented the World Bank at the Commission) in deliberations in the areas of insolvency and cross-border insolvency.
In 2013, Irit was appointed Senior Counsel to the World Bank and headed the Bank's Global Initiative on Insolvency and Creditor/Debtor Regimes (2013-2015). In that capacity, she has advised governments of some ten countries in Africa, Asia, Europe and the Caribbean on reform of business and personal insolvency and creditor/debtor systems, and had led the Bank's Global Task Force on Insolvency and Creditor Rights.
Irit's book 'Insolvency within Multinational Enterprise Groups' (Oxford University Press, 2009) has won the Edwin-Co/INSOL Europe Prize for Outstanding Legal Scholarship (2010). She has been awarded British Academy grants for her empirical and comparative research in the area of cross-border insolvency. Her academic and policy work has influenced law reform in Europe and globally.
Irit is a member of the editorial board of the Global Restructuring Review (GRR).