Dr Ardita Buna – Director, Albanian National Insolvency Agency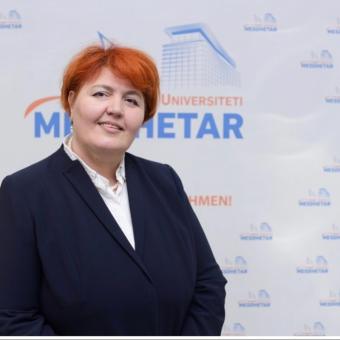 Dr Ardita Buna is the Director of the National Insolvency Agency in Albania. She graduated in 1993 from the Faculty of Law, University of Tirana and the University of Trento with distinction.  From 1995 to 1996, she carried out her postgraduate studies at the College of Law in London. Dr Buna furthered her academic focus by graduating from the University of Tirana in cooperation with the University of Nebraska with a Masters in Public Administration. In the year 2015 she earned a PhD in International and European Law from the University of Rome "La Sapienza". Dr Buna has extensive academic experience with different research fellowships over the years at UNIDROIT, Trinity College Dublin, IDAIC among others.
Her journey in the academic sphere includes years of experience as a Professor of Law, specialising in Insolvency Law, European Commercial Law, Fiscal Law and Research Methods. She has also been a practicing Attorney in Albania and at the ECtHR. Dr Buna has more than 15 years of experience in the civil service as a Law Drafting Expert and Director of the Official Center of Publications at the Ministry of Justice.
She has authored and translated many research articles and books in the legal and political scene.