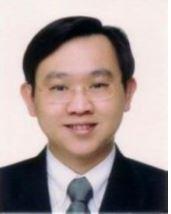 Mr Chia Wee Kiat is the Deputy Presiding Judge of the Family Justice Courts of Singapore. The Deputy Presiding Judge is the head of the lower family judiciary and assists the Presiding Judge of the Family Justice Courts towards its mission and vision. He holds the concurrent appointment as Registrar of the Family Justice Courts.

Mr Chia obtained his Bachelor of Laws and Master of Laws from the National University of Singapore in 1991 and 2004 respectively.

Mr Chia is a member of the Singapore Legal Service. He has held various appointments including as a State Counsel and Deputy Public Prosecutor in the AttorneyGeneral's Chambers, Deputy Director of Legal Aid in the Legal Aid Bureau and District Judge in the State Courts.

He was Chairman of the Valuation Review Board and Referee of the Industrial Arbitration Court and currently serves as President of the Courts Martial, Commissioner of Appeals under the Land Acquisition Act and member of the Public Guardian Advisory Committee.

He was appointed Resource Person in two Committees of Inquiry in 2004 and 2011 respectively.