Aidan Larkin - Wilson's Auctions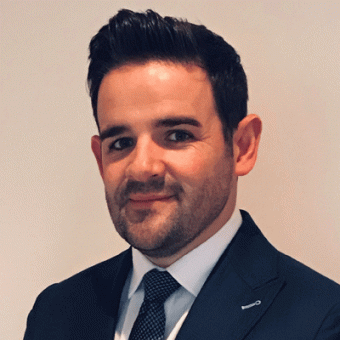 Aidan is the Asset Recovery Director for the Wilsons Auctions Group. His role involves managing a diverse portfolio of law enforcement & government asset realisation contracts, including insolvency appointments. This includes advising, managing and realising assets worldwide, including crypto assets. He acts as a visiting lecturer for a number of overseas academies and guest speaker at events specialising in international asset recovery, best practice asset management and storage and sale of crypto currencies.

A former Criminal Investigator for HM Revenue & Customs, Aidan has over 10 years financial investigation experience including tracing and realising assets seized under proceeds of crime and insolvency legislation. During this time he qualified as a tax inspector, obtained a 'Certificate of Proficiency' in insolvency and received a Directors Award for "Outstanding Achievement in Criminal Investigation" for his role in a complex and high profile investigation.

An experienced speaker and lecturer with a passion for all practical areas of asset recovery, Aidan advises domestic and overseas agencies on all aspects of effective asset management ranging from operational & pre-seizure planning considerations through to post enforcement issues.

Aidan has addressed law enforcement conferences & seminars ranging from EU commission assignments to asset management workshops all around the world and is directly supporting international law enforcement activity on specific projects onsite in Brussels, Paris, Kosovo, Macedonia, Latvia, Prague, Indonesia, Jersey, Malaysia and Nigeria.

Most recently, Aidan has featured in The Economists film, 'Tracking the Traffickers' and all 4 seasons of BBC 1's 'Ill Gotten Gains' 'which highlights the work being done by UK law enforcement - seizing & selling criminals assets.