Rosemary Winter-Scott OBE
Executive Director at IAIR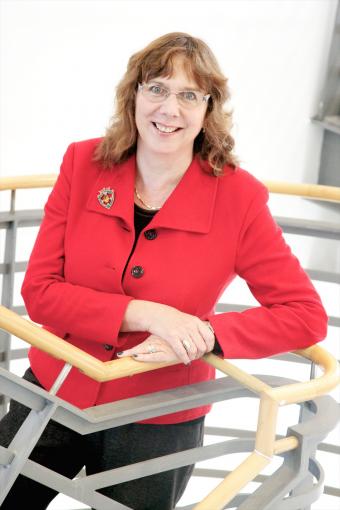 Rosemary took over the role of Executive Director of IAIR in April 2015 following her retirement from the official role of Accountant in Bankruptcy and Agency Chief Executive in the Scottish Government. She had undertaken these roles since October 2009. Prior to joining AiB Rosemary had a number roles in Scottish Government including five years as Deputy Director of the Employability and Skills division, where she was instrumental in developing and implementing policies that enable all Scotland's people to develop their skills and achieve their potential for employment. She also delivered on a number of high value projects including a Strategic Review of Learning Connections.
With a substantial career spanning the learning and development arena, Rosemary worked in the Health Department, spent five years as Chief Executive for Investors in People Scotland and prior to her relocation from England in 1996 had senior management posts with Training and Enterprise Councils (TECs).
Rosemary was the Chair of the International Association of Insolvency Regulators (IAIR) from 2012-2015 and hosted their international conference in Edinburgh in September 2013 and in Washington DC in 2014. She is a Fellow of the Institute of Directors, Chair of the Board of the AiB, a member of the Board of ACE (Association of Chief Executives) and a previous Convenor/Chair of Jordanhill School Board.
Rosemary was recognised in the Queen's Birthday Honours list 2014, and was awarded Officer of the Order of the British Empire (OBE) for her public service to Insolvency Services in Scotland and voluntary service to education through Jordanhill School.
Rosemary retired from the role of Accountant in Bankruptcy on 30 April 2015 and took over the role of Executive Director of IAIR.