Hugo Sanchez Ramirez
Superintendent of Insolvency and Entrepreneurship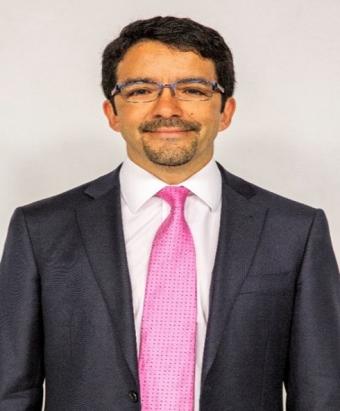 Hugo is an Industrial Civil Engineer and has an MBA from the University of Chile and an MBA from the Higher School of Business Administration (ESADE), Barcelona, Spain.  He has Diplomas and extensive experience in the areas of Data Mining, operational risks in the financial sector, strategies and management control, Corporate Compliance, statistics and leadership.
He has worked as senior public manager in the position of Superintendent of Insolvency from November 2016 to date, being renewed for a second period.
He has also worked as Senior Public Manager at the head of the Financial Intelligence Division of the Financial Analysis Unit (UAF).   Previously, he created and was head of Tax Risk and Intelligence at the Internal Revenue Service (SII), an institution in which he also served as head of the Industry, Transportation, Construction, Commerce and Primary Sector areas, and Tax Control Planning Financial Sector, among other functions.
In the academic field, he is a professor of the Information Technology Project Management course, in the Master of Management and Public Policies, and of the undergraduate Thesis courses, both in the Department of Industries of the University of Chile, also fulfilling roles of thesis guide and President of Titling Commissions in the Industrial Civil Engineering career of this University.  He is also a professor of Insolvency Law in the Diploma in Business Law, at the Andrés Bello University, and professor of Corporate Finance, at the Gabriela Mistral University.