IAIR Conference and Annual General Meeting - 2016 Singapore
From 05/09/2016 to 08/09/2016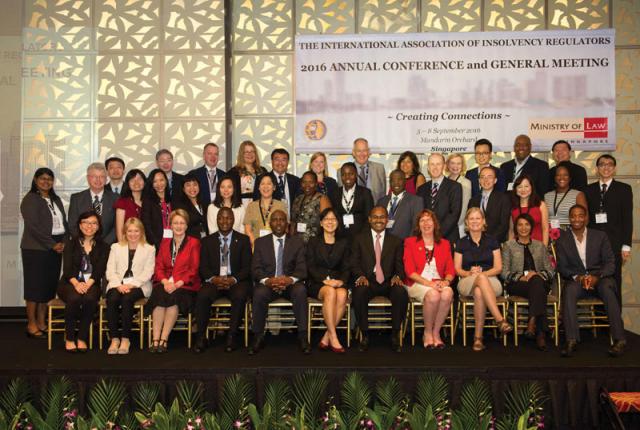 "Creating Connections"
This conference was hosted by Jill Tan, the Official Assignee & Receiver of Singapore. The Insolvency Office is a department of the Ministry of Law, Singapore.
In this conference, we considered how our work is increasingly cross-functional and cross-disciplinary: how we may need to interact more with the private sector in developing our laws and policies, the increasing demand for our work to extend to pre-insolvency scenarios, and how we must attend to the usually opposed interests of creditors and debtors. We also looked at various developments that can help our countries develop best practices and point the way forward as we develop our insolvency regime. It was an exciting conference tailored and limited to national insolvency regulators!
The presentations from the event can be found in the conference programme agenda. Each conference agenda item has a link to the documents used and the biography of the speaker, but these can only be accessed if you are logged in as a member.
Please note that to be able to access the informal photos from the event you need to be logged in as a member. A selection of the photos from the event have been uploaded and are available for members to use - feel free to download any you want. The Executive Director also has a number of additional photos - please contact her on secretariat@insolvencyreg.org if you wish to have access to more photos.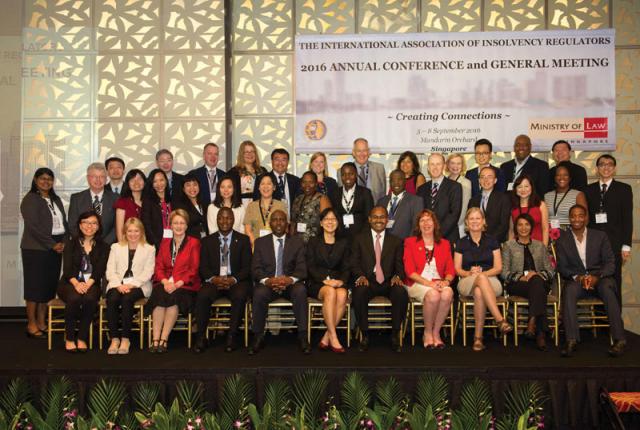 Venue

Mandarin Orchard, Singapore

Address: Mandarin Orchard Singapore is located in the world-renowned Orchard Road and in close walking proximity to Paragon Medical and Mount Elizabeth Hospital.

The hotel boasts some 1,077 spacious guestrooms and suites, each a harmonious blend of comfort and elegance, and with panoramic views of the city skyline from the upper floors.
The hotel houses Chatterbox, home of the legendary Mandarin Chicken Rice; Shisen Hanten by Chen Kentaro offering Sichuan cuisine; Triple Three, an international buffet restaurant; Coffee & Crust, a cosy café; and Bar on 5, a chill-out bar.
One of the top hotels in Singapore, Mandarin Orchard Singapore offers over 25,000 square feet of meeting and banquet spaces with advanced audio-visual equipment, supported by a dedicated Conference Services team.
Annexed to the hotel is Mandarin Gallery, a unique and intimate shopping destination with over 100 luxury and cult brands, making for an all-encompassing retail and hospitality experience for guests of Mandarin Orchard Singapore.
Mandarin Orchard Singapore was named Best Hotel in Singapore at the International Hotel Awards 2013/2014. It was also conferred a Luxury Hotel Award at the World Luxury Hotel Awards 2012.
Mandarin Orchard Singapore offers complimentary Wi-Fi in all guestrooms.