IAIR Conference and Annual General Meeting - 2014 The World Bank Conference Centre, Washington D.C, USA
From 08/09/2014 to 11/09/2014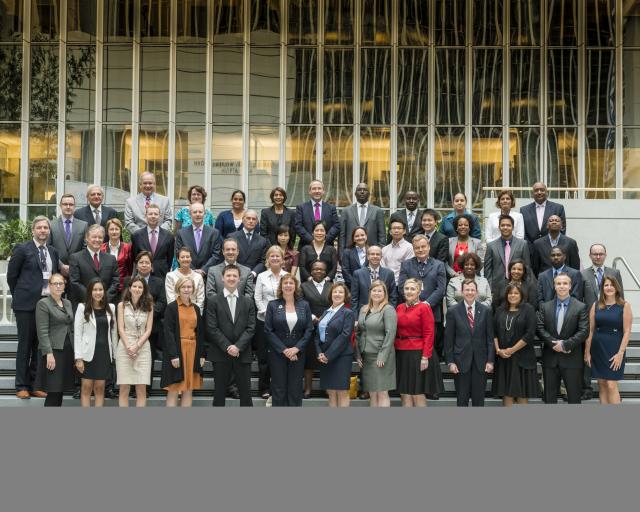 "Innovation in Insolvency Regulation"
The 2014 conference and annual general meeting of the International Association of Insolvency Regulators (IAIR) took place in the United States' capital city – Washington DC.
The conference programme provided essential information and updates for regulatory bodies around the world that are facing the challenges of providing an insolvency regime in the current difficult financial climate.
Delegates benefited from:
Keynote speech by Richard Judge, UK Insolvency Service
Discussions from leading speakers, on a range of challenges facing insolvency regimes around the world including: Use of technology to manage the insolvency process, Reining in the cost of Bankruptcy, Change and innovation in Government post 9/11, - Insolvency of Government Bodies (Detroit), Global Forum on Global Forum on Law, Justice and Development
Three streams of workshops based on case studies and debate
The association's Annual General Meeting and updates on insolvency regulation from a number of member countries
A visit to the United States Bankruptcy Court in Greenbelt, Maryland
CONFERENCE SOCIAL EVENTS
1. Welcome Reception
A drinks reception was hosted in the World Bank on Monday 8th September from 6.00pm to 8.00pm.
This event was included in the cost of the delegate fee and the accompanying partners fee.
2. Formal Conference Dinner
The formal dinner was held on Tuesday 9th September from 7pm onwards at the Top of the Town (TOTT). Top of the Town is a reception and conference facility that offers beautiful panoramic views of the Washington skyline. It is just across the river and looks back into the city. It sits on the 12th floor of a building with floor to ceiling windows perched just above the Iwo Jima Memorial with views of the Washington Monument, the Jefferson and Lincoln Memorials, the Capitol Building, and the Kennedy Center. We will have full use of the facility (rooftop outdoor patio and indoor area).
This event was included in the cost of the delegate fee and the accompanying partners fee.
3. Informal Dinner
Feedback from the 2013 conference suggested that members would prefer to have an informal dinner arranged for the remaining evening during the conference, rather than have a "free night". Hence this was arranged this for Wednesday 10th September from 7pm onwards.