Lorcan O'Connor
Chartered Accountant and Director (CEO) of the Insolvency Service of Ireland (ISI)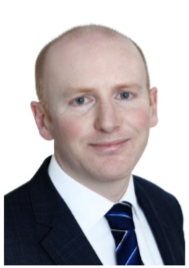 The ISI is the independent statutory body responsible for the administration of bankruptcies and newly introduced alternatives to bankruptcy in Ireland. It also regulates personal insolvency practitioners.

Lorcan has almost 20 years experience in the areas of corporate and personal insolvency. Prior to taking up his current role in 2012, Lorcan was a Director in Deloitte Restructuring Services. He led numerous corporate Receiverships, Examinerships and Liquidations in all major sectors, including cross border assignments.
In 2004, Lorcan was a founding member of the Irish Society of Insolvency Practitioners (ISIP) and was a former Council member and Treasurer of the Society. ISIP was established to create a forum to enhance knowledge and expertise of its members and to allow members to share experiences between those accountants and lawyers in Ireland who specialise in turn-around and insolvency and among practitioners working in the insolvency profession in Ireland.

Lorcan first joined the IAIR Executive Committee in 2015 and would be grateful for the opportunity to continue to serve on the committee, hoping that his prior experience as an insolvency practitioner combined with that of his current role will be of value to IAIR members.